Mavid Construction named 2018 Minority-Owned Business of the Year
The Daily Reporter honors Native American-owned company as it completes first decade of business
Green Bay, Wis. – Mavid Construction has been named as the 2018 Minority-Owned Business of the Year in the Newsmakers awards of The Daily Reporter. The publication annually recognizes outstanding members of Wisconsin's building industry.
Zoar Fulwilder, managing partner of Mavid Construction, will accept the award Oct. 25, 2018, at the Harley-Davidson Museum Garage in Milwaukee.
The Daily Reporter also is putting out a special section this month which will honor all Newsmakers award recipients. A full list of the 2018 Newsmakers of the Year winners can be found at https://dailyreporter.com/newsmakers-of-the-year/.
Mavid Construction is celebrating its 10th anniversary in 2018, having been founded by Fulwilder with a goal of servicing Native American communities, including institutional facilities and casinos. Over its first decade of operations, it has become a highly successful Minority-Owned Business.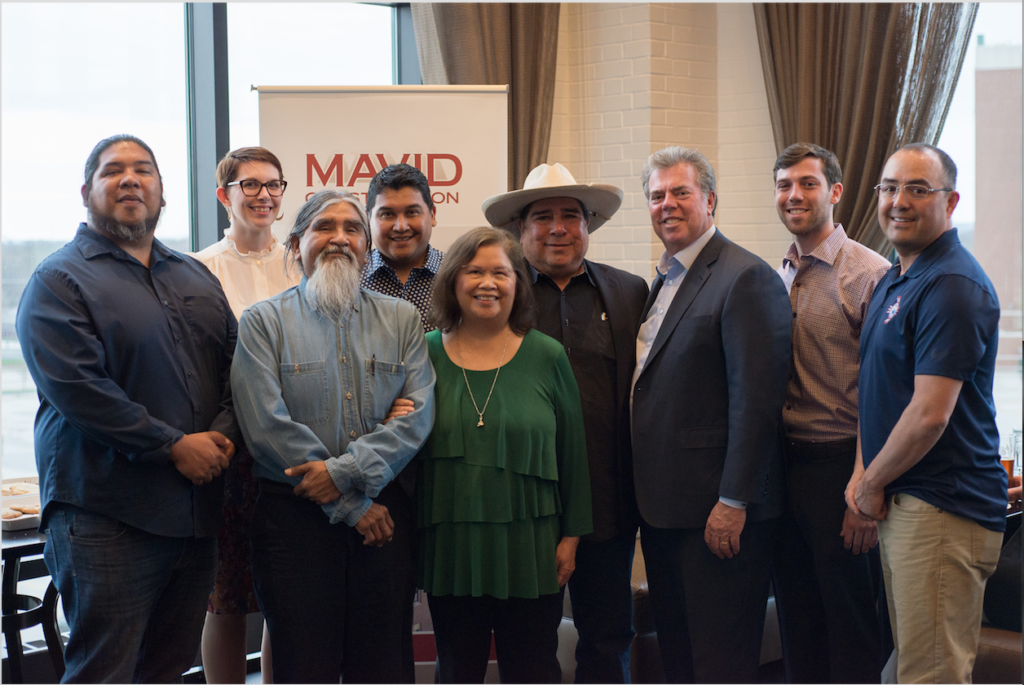 Today Mavid Construction handles large-scale, high-profile work and state projects of all types. Its project portfolio also includes sports facilities, financial institutions, retail locations, auto dealerships, health and managed-care facilities, restaurants, and apartments/townhomes.
"Thank you to The Daily Reporter for its recognition of Mavid Construction and our work," says Fulwilder. "We are proud of the impact we have been able to have on tribal communities across Wisconsin and beyond. We also are appreciative of the many opportunities we have received to participate in high-visibility projects in our 10 years."
Mavid Construction has a long history of work at Lambeau Field, the iconic home of the Green Bay Packers, since the company's inception. Scopes included at the football stadium are drywall and panelized metal for the exterior shell, flooring and glass within the club-seating areas, retractable window systems for the luxury suites and team-space improvements.
Though Mavid Construction primarily serves Wisconsin and states in the Midwest, its clients are located throughout the country. It has worked on nearly every Native-American community in the state of Wisconsin.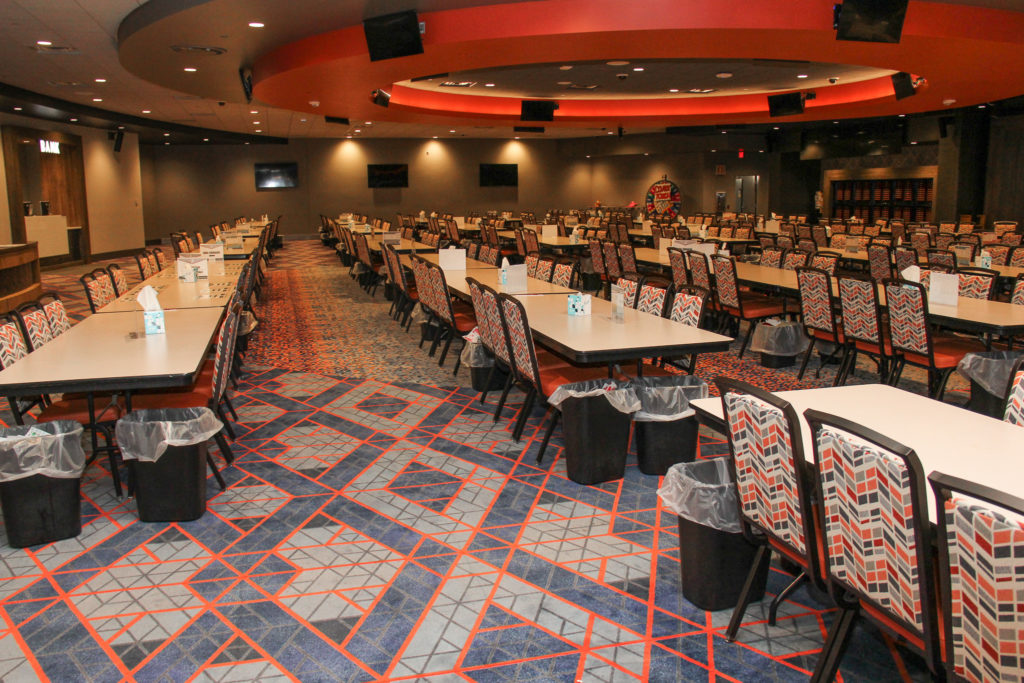 Mavid Construction maintains a strong commitment to workforce development within the tribal communities it serves, along with a pledge to utilize materials sourced from Native-American companies whenever possible. More than a dozen current Mavid Construction employees have initially been brought aboard at the apprentice or pre-apprentice level – then trained – from within a community that the company was working in. This approach has been paramount in adapting to the demands of the growing construction trades market.
The past two years, Mavid Construction has been honored by the Associated General Contractors of Wisconsin with a BUILD Wisconsin Award. In 2018, its work on the St. Croix Casino Hertel Express in Webster, Wis., received recognition from the AGC after winning a 2017 AGC award for the Green Valley Elder Village housing project in Oneida, Wis.
One attractive feature that Mavid Construction offers its clients is a wide array of interior contracting services, thereby providing a one-call solution. These offerings include commercial metal-stud framing; drywall installation, ceilings and finishing; commercial glass and glazing; commercial doors and hardware; and commercial flooring.
The company's state work has included as many as 10 different campuses within the University of Wisconsin post-secondary system. Mavid Construction recently completed work on the first new academic building on the campus of the University of Wisconsin-Stevens Point in more than 45 years.
Other government work has been on state correctional institutions, judicial centers, transportation facilities and federally funded housing. Mavid Construction's portfolio additionally includes well-known financial institutions, retail locations and auto dealerships, along with health and managed-care facilities, restaurants and apartments/townhomes.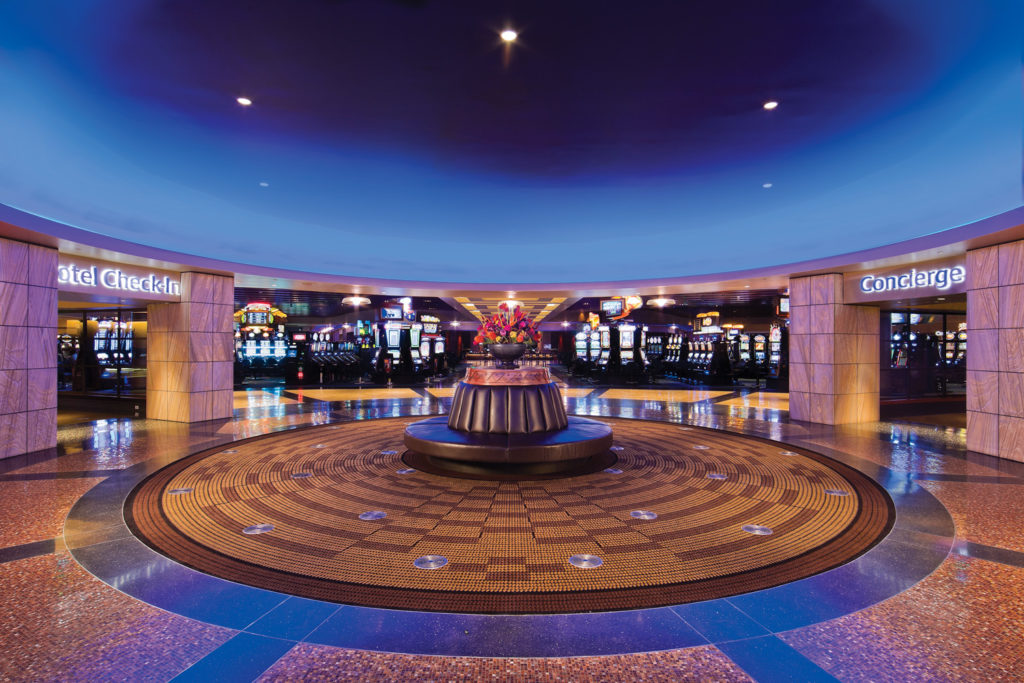 One of the company's first projects was The Casino Arizona in Scottsdale, Ariz. It since has continued to serve the Native-American gaming community through a multitude of tribes and locations.
Mavid Construction is a past recipient of the Indian Business of the Year award, given by the National Center for American Indian Enterprise Development.
Mavid Construction takes pride in utilizing union tradesmen for its work. The company employs approximately 75 individuals in 2018, with 95 percent being Wisconsin residents. Employment of military veterans and of tribal members both run at roughly 15 percent. Mavid Construction has met or exceeded requirements for the utilization of local labor on every project it has undertaken.
The Daily Reporter is Wisconsin's only daily business publication devoted to local construction news.