Mavid Construction Celebrates its 15th Anniversary
Mavid Construction Services LLC, founded in 2008 to serve Indigenous communities, celebrated its 15th anniversary with a reception on Thursday, May 18 at Hotel Northland in Green Bay, Wis.
Under the leadership of Managing Partner, Zoar Fulwilder, Mavid Construction has grown into a multi-faceted construction company that today handles large-scale, high-profile projects in both the private and government sector and is active in 17 states nationwide.
According to Fulwilder, Mavid Construction maintains a strong commitment to workforce development within the tribal communities it serves, along with a pledge to utilize materials sourced from Native-American companies whenever possible. The company's services include metal stud & drywall, glass & glazing, commercial doors & hardware, and commercial flooring. In addition, Mavid Construction is launching energy and real estate development divisions summer of 2023.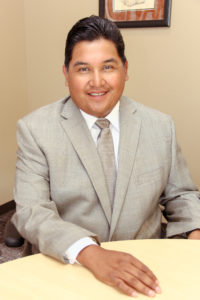 "We are thrilled to celebrate this important milestone and to look back at all we have accomplished over the past 15 years," said Zoar Fulwilder, Managing Partner. "We are proud of our team's hard work and dedication, and we look forward to continuing to serve our customers and growing our business in the years ahead."
True to its roots, Mavid Construction also continues to succeed in delivering high-quality projects for Native-American tribal communities. These have included work on Tribal clinics, schools, housing, and government facilities and Ho-Chunk Casino & Hotel in Baraboo, Wis., Talking Stick Resort and Casino in Scottsdale, Ariz., as well as various other casinos and hotels. Mavid Construction's private sector projects include work on Aurora Medical Center and clinics, a local professional sports stadium, and Target stores. In 2021, Mavid was recognized as the best MBE/DBE company by the Daily Reporter Reader Rankings. This award attests to the dedication to continual improvement by both the team in the office and the field. 2022 brought a BUILD Wisconsin Award for the work at Aurora Medical Center in Grafton, Wis. The Aurora Medical Center – Grafton expansion shows the commitment to sustainable practices, innovation, and community and client impact.
As Mavid Construction celebrates its 15-year milestone, the company takes pride in its unwavering dedication to serving Native American communities with excellence. Being a minority-owned company, they remain dedicated to continuous improvement, with their journey of success over the past 15 years showcasing the steadfast commitment to excellence they hold, and their ongoing pursuit of growth and improvement.