Mavid Construction Sponsors Indigenous Business Group's Inaugural Biz Con Event

Indigenous Peoples' Day 2022 marked the Indigenous Business Group's first Indigenous Biz Con event. Held October 10-12 at the Potawatomi Hotel and Casino in Milwaukee, WI, the event attracted more than 250 business leaders, not only in construction, but in industries such as finance, healthcare, and energy. According to IBC.org,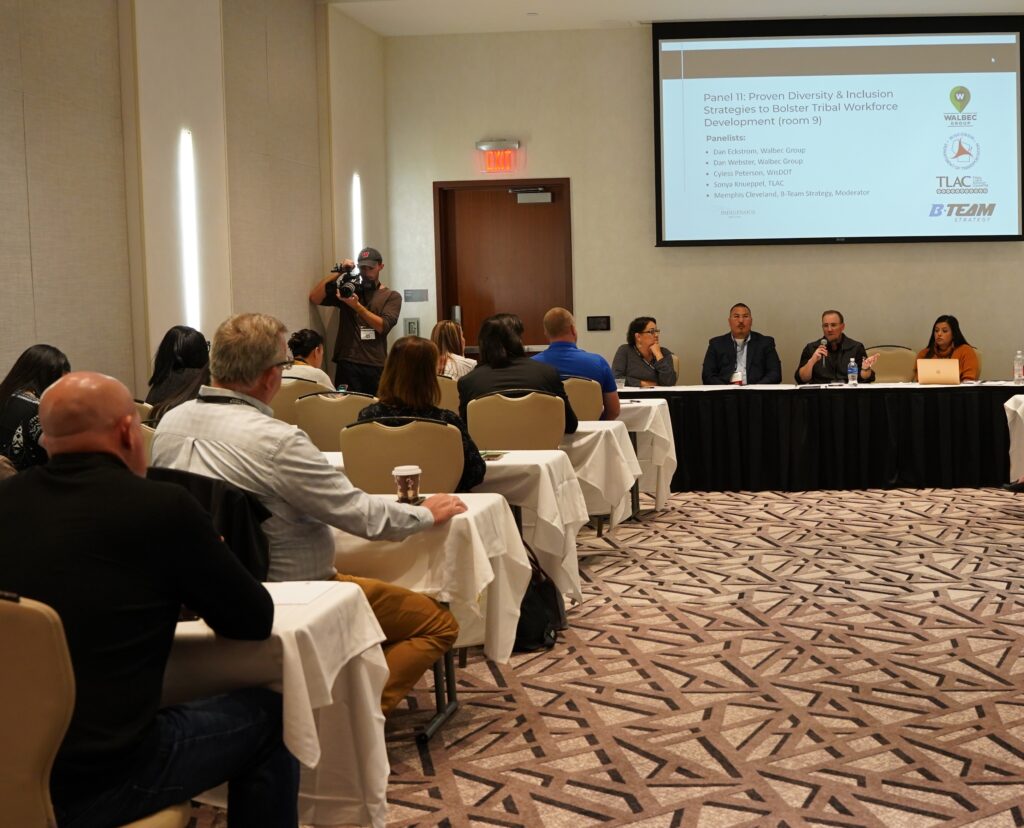 'Indigenous Biz Con provides an opportunity for attendees to learn, network, and collaborate to build meaningful partnerships that result in business, all while breaking down barriers to economic development, building community and elevating the voices of Native entrepreneurs. The event features real business operators at the forefront, engaging discussions, a Natives vendors marketplace and much more.'
Indigenous Business Group Founders, Rob Pero, Zoar Fulwilder, and Collin Price recognized the need for an event that gave Native-owned businesses the opportunity to network and gain knowledge in an effort to help to grow business throughout the state of Wisconsin. According to the Survey of Business Owners and Self-Employed Persons conducted by the U.S. Census Bureau, there are only 270,000 Native American-owned businesses in the United States, and very little resources to aid these Native-owned businesses in growth.
There was no shortage of networking opportunities as Indigenous Biz Con kicked off with a welcome reception on Monday and hosted a Black Tie gala celebrating Indigenous People's Day on Tuesday. The gala included an Indigenous Fashion Show and a Silent Auction. The main focus of Tuesday was the speaker panel sessions, with concurrent breakout sessions, as well as a marketplace showcasing the work of Native American artists. Panel sessions included:
Diversity and Inclusion Strategies for Attracting and Retaining talent
Labor Market Past, Present and Future – The Need for Diversity
Navigating the Tribal Procurement Process
Unlocking the Power of DBE Certification/Northern Wisconsin
Public Relations/Communications Best Practices
And more!
Mavid Constructions Managing Partner, Zoar Fulwilder, said "IBC was a great opportunity for Indigenous and non-Indigenous businesses to come together to network and build meaningful partnerships that result in business." If you are interested in learning more about Indigenous Biz Con 2023, make sure to visit https://indigenousbusinessgroup.org/.
Thank you to all the sponsors, vendors, speakers, attendees and volunteers of IBC 2022!
Moments from Biz Con 2022: