Fulwilder recognized with Diversity in Business Award
Zoar Fulwilder, Managing Member of Mavid Construction, was honored by the Daily Reporter as a recipient of the publication's Diversity in Business Awards for 2020. The award was given to seven individuals and organizations in the construction industry that have shown dedication to diversity and inclusion in their work through policies and initiatives in their area of expertise.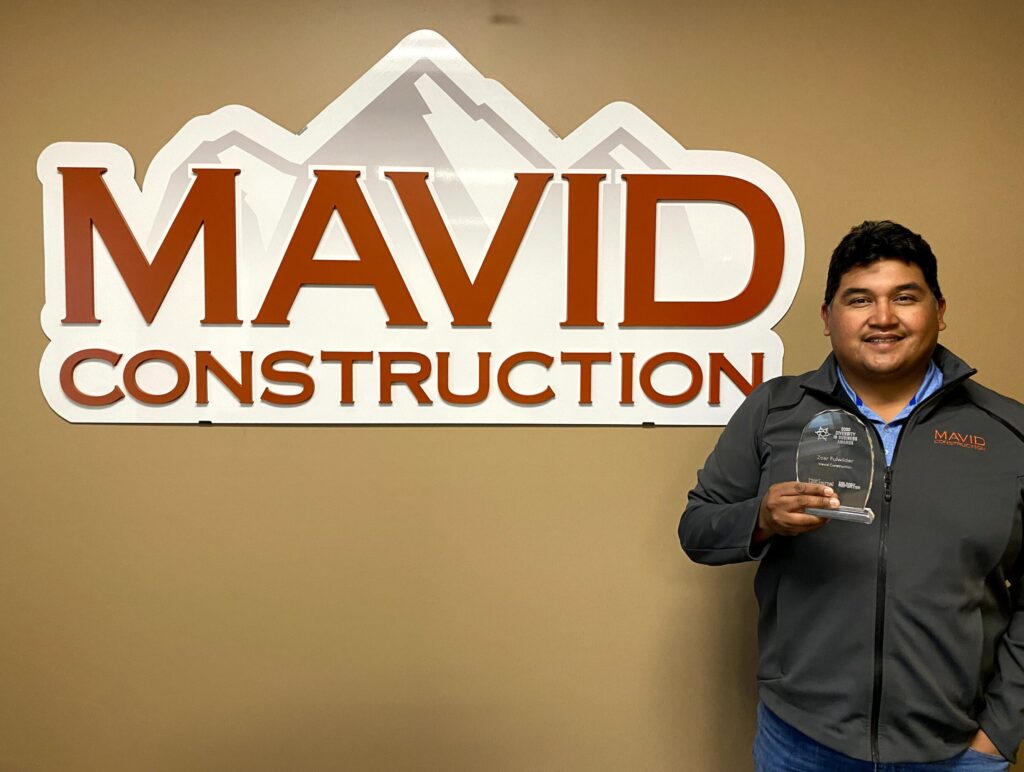 The Daily Reporter selected winners through submitted nominations. Fulwilder was honored to be recognized as a recipient, as creating diversity and inclusion in Mavid Construction has always been at the forefront of his business model.
"Starting Mavid Construction, the main goal was to employ Native Americans and get them working in the trades," Fulwilder said. "It was an odd feeling, because I'm not part of a larger group recruiting, it's me being one of the few Natives in this field."
Fulwilder addressed that being one of the few Native American-owned construction companies in the Midwest, he can use his position as an opportunity to expose non-minority companies and stakeholders about the differences and similarities they have in their work.
"Native worker issues are similar to others," Fulwilder said. "It's not necessarily about companies not being inclusive intentionally, it's more about awareness of how things are currently done."
He personally attends job fairs and is extremely hands-on with his recruitment initiatives to ensure opportunities are given out to all. Construction is inherently a "family and friends business," Fulwilder explained.
"As an employee, you recruit your circle into your workplace because there is good pay, good benefits and you want to help out your people," Fulwilder said. "This doesn't necessarily promote diversity. In my role, I can be that conduit and resource. I can be that family member or friend conduit into the trades for my acquaintances in the Native American and larger diverse community."
The Daily Reporter hosted a virtual panel discussion that included Fulwilder where he and the other award winners discussed how they work to make an impact and improve diversity for the long run.
"It was interesting to hear perspectives from larger companies that have whole teams dedicated to inclusion," Fulwilder commented. "I hope to grow Mavid Construction to that level in the future. I learned a lot from this discussion."
Winners for the 2020 award included:
Zoar Fulwilder, Mavid Construction
Margaret Panatera, GZA GeoEnvironmental Inc.
MMG Law LLC
Oby Nwabuzor
Thomas A. Mason Co. Inc.
Kip Ritchie, Greenfire Management Services
Eduardo Santiago, Milwaukee County Department of Transportation-Highway Division
To learn more about Mavid Construction, contact us here.